The Mississippi River is on the rise and the USS KIDD (DD-661) is riding high on the current in downtown Baton Rouge, Louisiana. Despite many people's assumptions, Baton Rouge is too far north via the Mississippi River's many twists and turns to be affected by the tides of the Gulf of Mexico. Instead, the rise and fall of the river is strictly seasonal, affected by rainfall and snowmelt in the greater Mississippi River watershed between the Rocky Mountains and the Appalachian Mountains.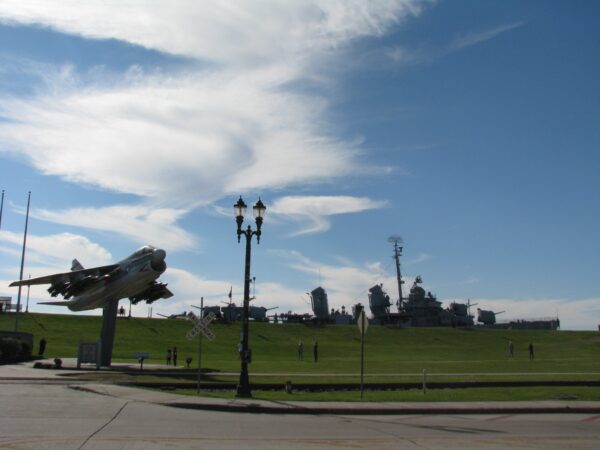 Caption: The KIDD is mostly visible above the levee from street-level due to the floodwaters coming downriver.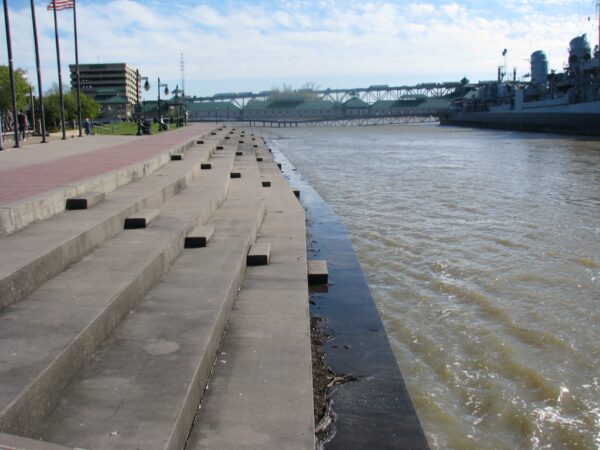 The river is only five steps from the top of the levee. The highest the river rises is the third step from the top before the U.S. Army Corps of Engineers opens the Morganza Spillway into the Atchafalaya Flood Basin to reroute floodwaters.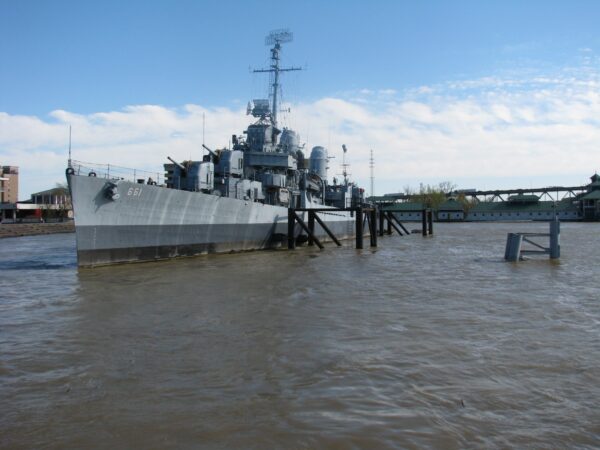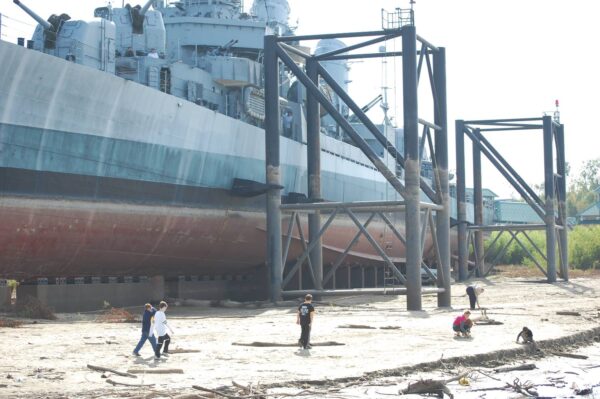 Caption (2 photos): On the left is a view of KIDD's port side where she is connected to her mooring dolphins. Note the position of both KIDD's dolphins. The photo of the right shows youngsters exploring the riverbed off of KIDD's port side. Note the height of the mooring dolphins in the dry season.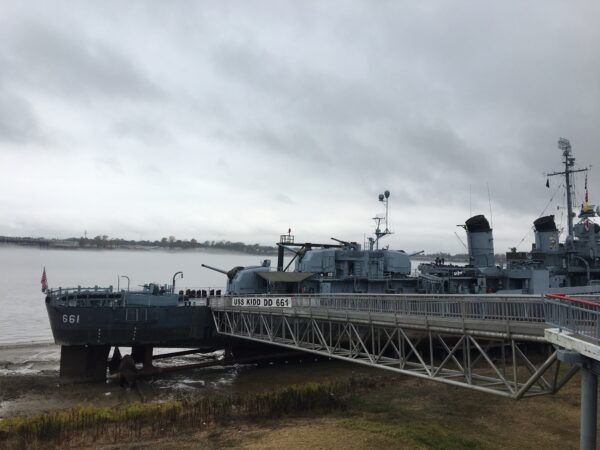 Caption (2 photos): The photo on the left shows he underbody of KIDD's own gangway seeing a bit of emersion. The right shows the gangway's large drop during dry season.